Bedrooms built to perfection
With enchanting, delights and thoughtful details; the modern style bedroom design is your key to an amazing lifestyle.
In today's life, modern-style bedrooms with modern aesthetics are more about keeping it very simple and clean to balance your style and comfort at the same time. To create a refined, modern aesthetic that's also relaxed manner in incorporating luxe bedding, rich materials and the occasional pop of color.
A relaxed, soothing bed is like a silent therapist that heals you after a crazy busy day at work. That's why you need to get a bed that lets you thrive at your lowest and energize you up every morning! Unlike the boring and predictable bed designs that everybody thinks are normal, how approximately deciding on a fresh, modern style bed in your bedroom. Modern style bedroom designs are among the most popular looks in today's life. In the modern-style bedroom, there are so many different styles and variations to the look and feel. Few people might like the clean-lined look of a mid-century bed and furniture in your bedroom and others may prefer a minimum space that helps sleep better. No matter about your modern style bedroom, Parth Kitchen is here to help you and create a modern style bedroom design that will be tailor-made for you.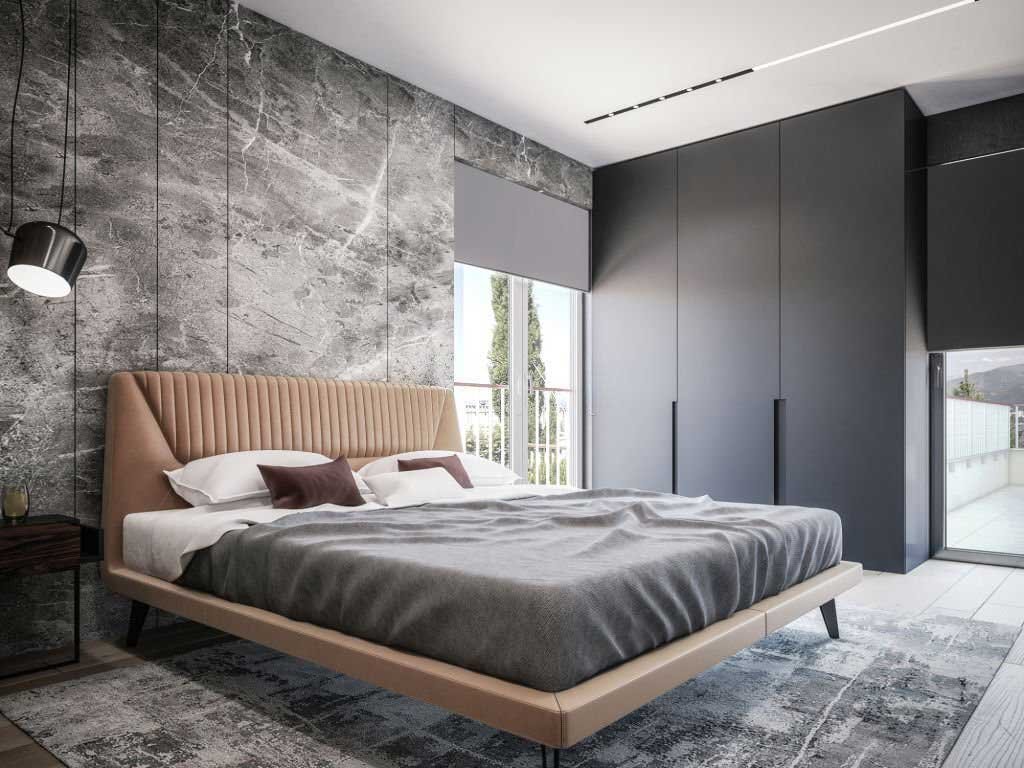 Your modern style bedroom design grants the perfect ideal opportunity to display personal tastes and preferences for you. Merging comfort and relaxation, the resting bedroom is all about luxurious and glamorous design and calming atmosphere within. So it deserves all your interests when you plan and invest in your modern style bedroom with Parth Kitchen, you will find endless inspiration for the bedroom as it's the place of your true dreams.
Parth Kitchen will offer you colorful options to suit everyone for your modern style bedroom with walls, led strip lights that will set your imagination.
A modern style bedroom with a comfortable bed, cushy pillows with clean and aromatic linens and a warm modern design blanket are much enough to move you into unconsciousness after a long tiring day. Everyone needs the best pleasures at the end of the day with comfort and a soft modern style bed.
Your modern bedroom is a place where you spend most of the time together with your loved one. It should be the real place of your true dreams, as it's your personal resting place and space and it deserves a luxury modern style bedroom design.