Wardrobes built to perfection
Custom Built Walk-in Wardrobe
Everyone dreams of having a walk-in wardrobe. A walk-in wardrobe is an inspirational aspect of home design especially when it is spacious, well organized and kitted out with a closet system that is as stylish as the clothing collection it holds. Walk-in wardrobes designs are luxurious with lots of spaces to feel your heaven. Designs feature beautiful finishes, attractive accent pieces, both stunning and practical lighting installations and extensive closet organization ideas. Find inspiration to maximize the potential of small hidden away bedroom closets and large dedicated dressing rooms alike with ideas to fit all kinds of aesthetics, color schemes, and budgets. Custom made Walk In Wardrobe are solely dedicated to your clothes and shoes
KEY BENEFITS OF WALK-IN WARDROBES
It's greater than a closet
Storage is an area of home improvement that has taken a life of its own in recent times. So walk in wardrobes room have every single piece of clothing you own, lengthy hanging areas for extra long clothing to drawers, shelves, hooks, wall sockets, full size mirrors and a vanity.
A extra space of a walk-in wardrobe allows you to do wonders, various items of clothing to create as easily navigable space wardrobe. Dressing in the morning or anytime for a party becomes easier with all of your favorite items at your fingertips.
A walk-in wardrobe uses an entire wall or the space you have. Use the open shelves to display your essential items and the closed ones to keep other things hidden. You can also use a simple coat hanger and hanging fabric shelves and take the advantage of every little space.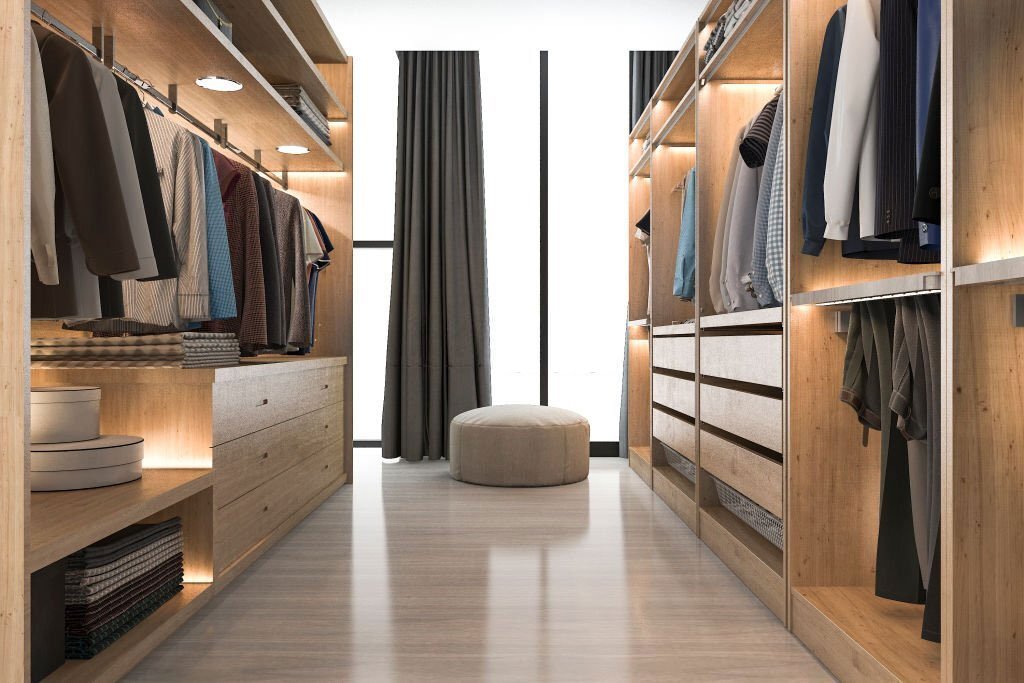 ADD A BESPOKE WALK-IN WARDROBE TO YOUR HOME
When it comes to luxury lifestyle, bespoke walk-in wardrobes at your home are worth creating stylish and tidy spaces for your belongings. If you waste time every morning trying to decide what to wear, you might find it easier to arrange your clothes in outfit order like tops and bottoms plus shoes and accessories. So you just can grab and go with your dressing room.
With Parth Kitchen, you have a variety of custom choices, more wide storage places with personalized spaces.