The modular kitchen is the main location in the residence since it serves as the hub of each day's activities for the family. Our breakfast starts the day and finishes with dinner and a kitchen is a place where our all daily meals get cooked and ready, as everyone in the family gathers within the kitchen for the meals. The mission is that everything should complement each other to create an awesome design. However, it isn't a simple process that may be carried out without adequate direction, though you may have a rough concept.
It is better to get in touch with a modular kitchen designer in Mumbai or a modular kitchen company in Mumbai which can help you in selecting the greatest and finest modular kitchen design to fit your kitchen requirements. A well-organized and established interior designing company can help you with a large pool of modular kitchen design specialists to help you in creating and developing the furnishings of your dream home.
You don't have to think about space plans, employing space-saving furniture or incorporating the most recent trends, color schemes and materials into your modular kitchen design. Let's discover why it's far better to hire an expert and professional modular kitchen designer.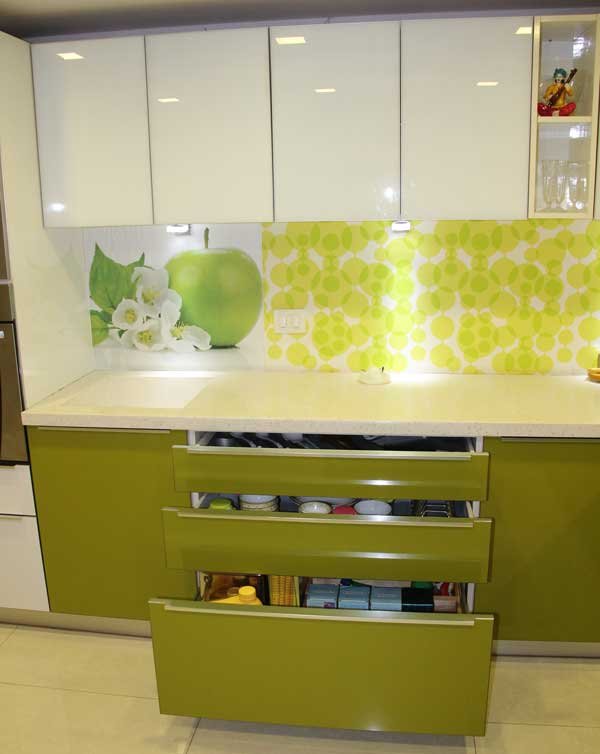 A modular kitchen designer in Mumbai will be having years of experience and expertise in the same category and will create and design a modular kitchen that meets the expectations of the customer. They will design in such a manner that you could store more items and products in a much less area, while nevertheless being willing to work with any budget. They will design the modular kitchen primarily based on the client's budget range.
It is normal and natural to get awake and lose sleep while construction and renovation of the modular kitchen design in Mumbai. Also, it's true that constructing a modular kitchen design is not an easy task, one should strike a stable balance between work life, family daily needs and the construction part. As an end result, hiring a modular kitchen designing specialist in Mumbai will relieve tension and will also provide the best satisfactory modular kitchen design.
Parth Kitchen as your modular kitchen designer and consultant will offer you a wealth of information, as we have many professional modular kitchen designers with us who can guide you the best with great knowledge. Modular kitchen designers will understand how to utilize resources in terms of location, equipment and materials, cost and a variety of different factors too.
By designing a stunning and beautiful modular kitchen in Mumbai, you are actually investing in your family's health and wellbeing. You will win the heart of your family member, relatives, friends and guests with the customized modular kitchen design in Mumbai, which will surround them within the comfort of your house.
Parth kitchen believes that making a well-designed customized modular kitchen in Mumbai will engage and satisfy family members and loved ones as it's more important. We relieve your tension and depart you from the perfect and best modular kitchen. From contemporary conveniences to the latest craftsman-style appearance, you'll get precisely what you need and it will be designed as per your specifications.